I already said this in the previous post,time to get into it:
first: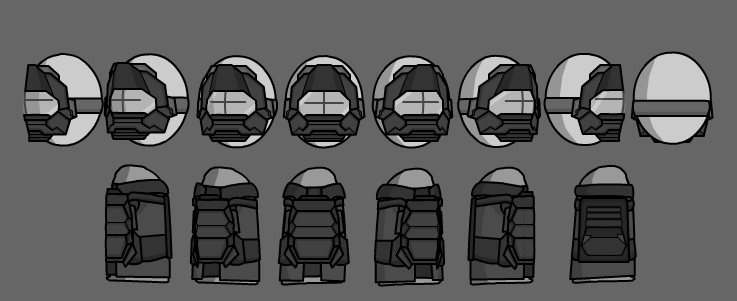 https://www.newgrounds.com/dump/item/d22a59edd53dc0a6a24ab5ce26114f48
I made this OC when im still pretty new to the community(as an animator) for a dude named sebastian,aside from that one test,it never seen the light of day.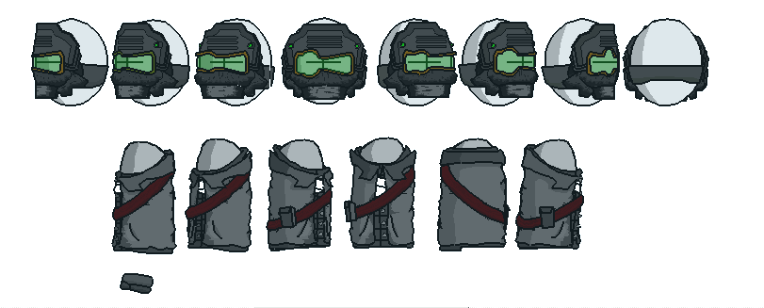 https://www.newgrounds.com/dump/item/ae9589afeba0c054430334e53ab95283
I made this OC for a boi name headhunter,this boi is his first version of his OC,the suit inside is jailbreak suit,while he insist at that time that i should kept it,i feel it not gonna fit with the mask so i gave him a cozy jacket.(already ask headhunter for permission).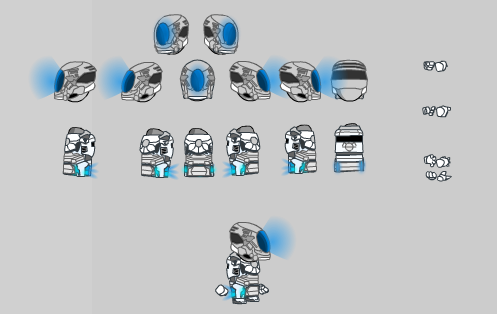 https://www.newgrounds.com/dump/item/29e850d11a2d7bc89fedc80ca1fec8d7
This OC i made for ecklemir,while the other never seen the light of day or just a old version of an OC,ecklemir still using this boi,now,im not lost my mind yet,but ecklemir already got his own edited version of this boi,which look extra cool and i already delet the gun i made from him,so what u seeing here is what ya get.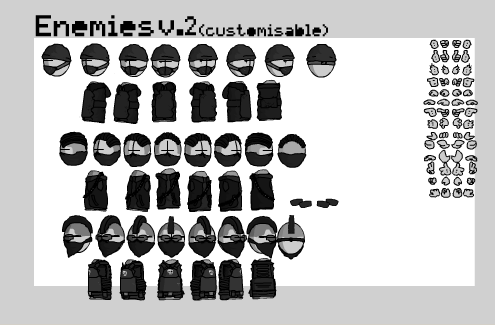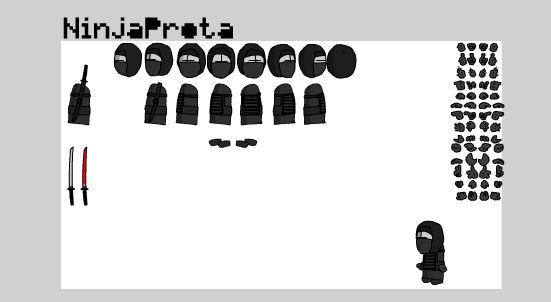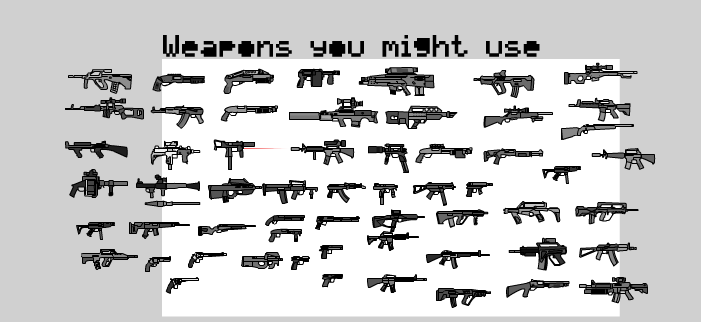 https://www.newgrounds.com/dump/item/f94827280c0719e16c9ea4ae6096391b
Those stuff up there are from the ninja collab,which sadly got brutally murdered by ya boi wank2+0 collab,this collab is hosted by @kryyNG,the ninja is made by him,the weapons is made or collected by him too,while i made those thugs above,ofcourse,i already ask kryy permission to release those sprites,so this is not illegal lol.

https://www.newgrounds.com/dump/item/1198ea2f6195975c616bf0ebf4d1d862
Finally,girl version of grunt,while grunt only got 2 angles,i made 6 angles cuz dem hip and shoulder,ofcourse,if ya wanna make a girl OC with boobs using this as based,add boobs yaself.I made this based due to my and Dudin cellfication clip main character is a girl.
That pretty much all i can give currently,also: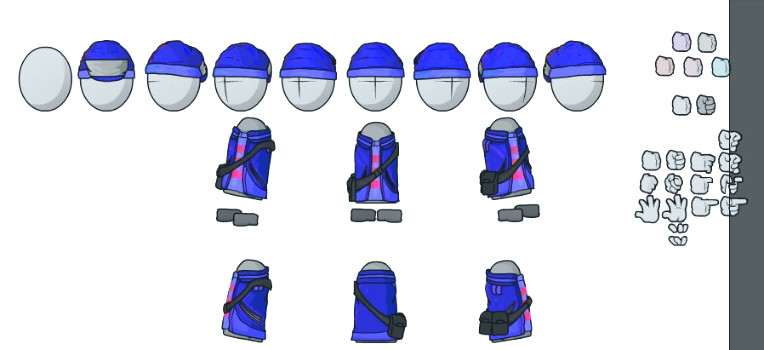 @BizWuzzZuzz got an OC now,both in krinkels style and his own style.
The end of the post.