now i can proud that i actually doing something lol
but,this is only the beginning (atleast for me lol)
now,since we here,let do the usual shall we?
first,about wank,we done,everyone see and like it(or dislike it,depend) and we feel good about it
second is ma short,all the information about the progress,i already told in the description
that is my work and my participant being public,but there still some another work tho,as:
im doing bunny kill(using motivation boost ya guys give me,thanks)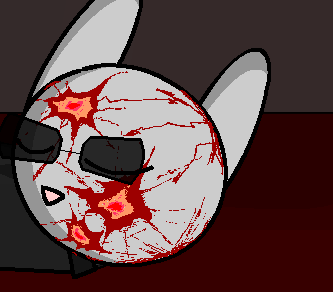 and waiting dudin to finish his part at cellfication(i try my best not to show much but still give.....something as dudin dont want me to spoil it,so yea,here da wall and abunch of eyes)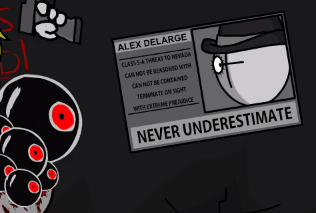 and another short,this time not for the madness day,this short have more of my idea and stuff,but also have abunch of floating rock,"why thece,aint pep getting sick of seeing those?"u may ask or i just ask myself while already know why.Yes,pep getting sick to see floating rocks now,but i doing this for a reason,not gonna tell now but i will said it once all stuff get together
so,thank all the pep followed me for me to have 100 follower,ya guys rock.
the end of the post(dont know if i should thank the one who make me reach 100 cuz if i do more of that cliche thank,it would be meaningless,which i dont want that)